---
Edward Lukas provocation
Moscow Exile

says:

Referring back to Edward Lucas' mendacity mention above, namely that he reported that Yanukovich had done a deal with Putin in Sochi as regards the Ukraine joining the customs Union, I posted the following to "The Russian debate" the other day:

Leading light of the Western lie-peddlars, Edward Lucas, whose frantic Russophobic scribblings make Harding's look quite amateurish, gets a mention in this (http://www.kp.ru/daily/26169.7/3055854/) Komsomolskaya Pravda article as regards his spreading "disinformation", in that the sub-heading to the article reads: "Why has a British journalist launched disinformation concerning Yanukovich putting his signature to a commitment to join the Customs Union?"

The KP journalist writes:

Сотрудник влиятельного британского журнала The Economist Эдвард Лукас сообщил, что возвращавшийся из Китая домой через Россию и встретившийся в Сочи с Путиным президент Украины Виктор Янукович договорился о вступлении в Таможенный союз в обмен на финансовую помощь. Якобы эту информацию он получил из супернадежных источников. Правда, сообщение выглядит весьма сомнительно: «Слышал, что В.Янукович в Сочи сегодня подписал стратегическое соглашение с Россией, которое включает 5 млрд долл, в том числе предоплата, цена на газ в 200 долл. и соглашение о присоединении к Таможенному союзу». А чуть позже он же добавил в своем микроблоге: «Западные правительства шокированы» То есть слышал от кого-то что-то Лукас, а «западные правительства» уже шокированы! Наверное, они каждые полчаса ему звонят, чтобы знать, чем им надо быть шокированными.

Впрочем, переговоры Януковича с Путиным действительно состоялись в Сочи, и сообщалось, что стороны обсуждали вопросы развития торгово-экономических связей и развития партнерских отношений. В принципе, перспективы присоединения к ТС могли бы обсуждаться, но вряд ли было принято столь радикальное решение, да еще в эти неспокойные в Украине дни.

Надо сказать, что особой веры Лукасу не было. Хоть он и специализируется в своем издании на странах Балтии, СНГ и считается одним из ведущих специалистов по России в журнале, попадать пальцем в небо для него по этим вопросам стало уже привычкой. Последний раз он пророчил скорый уход «ослабленного Путина» из власти в результате «болотного» протеста. Кроме того, само упоминание о, например, СССР вызывает у этого господина ассоциации со страхом, ГУЛАГом, мрачными временами и т.д. Специфика воззрений этого «узкого профессионала», к тому же, дает основания полагать, что он будет готов использовать любую дезинформацию, чтобы ухудшить ситуацию в России или те же российско-украинские отношения. Как оказалось, так оно и было. Пресс-секретарь Путина Дмитрий Песков спустя несколько часов опроверг «утку» о выборе Януковича в пользу Таможенного союза и отметил, что вопрос о присоединении Украины к Таможенному союзу на встрече Путина с Януковичем даже не обсуждался. А предметом беседы были перспективы сотрудничества в финансово-кредитной сфере. В переводе на обычный русский – Янукович денег просил.

[Edward Lucas, journalist for the influential British magazine "The Economist", has reported that President of the Ukraine, Viktor Yanukovich, whilst returning home from China via Russia has met Putin in Sochi and agreed to join the Customs Union in exchange for financial assistance. He allegedly received this information from ultra-reliable sources. In truth, however, the report looks very dubious: "I've heard that Yanukovich signed in Sochi today a strategic agreement with Russia, which involves $5 billion, including payments in advance, a gas price of $200, and an agreement on admittance to the Customs Union". And just a short while later he also added in his microblog: "Western governments are in shock". So Lucas heard something off someone, and "Western governments" are already in shock! I suppose they must call him every half-hour in order to find out what they need to be shocked about.

As it happens, talks between Yanukovich and Putin really did take place in Sochi and it was reported that both sides discussed issues of trade and economic relations and the development of partnerships. In principle, the prospects of joining the CU could have been discussed, but it is hardly likely that such a radical decision was taken, even during these turbulent days for the Ukraine.

It has to be admitted, though, that Lucas has not enjoyed any particular trust as regards what he writes. Although in the publication that he works for he specializes on the Baltics and the CIS and he is considered to be one of the leading Russian specialists in that magazine, creating fantasies out of thin air has become a habit for him. He last did this when he predicted a "weakened Putin" imminently losing his political power as a result of the Bolotnaya Square demonstration. Moreover, the very mention of the Soviet Union, for example, causes this gentleman to associate that term with fear, the gulag, dark and gloomy times etc. In addition, the specific views of this "strict professional" give reason to believe that he is prepared to use any misinformation in order to worsen the situation in Russia, and the same goes for Russian-Ukrainian relations. And it has turned out to be the same old story again. A few hours later, Putin's spokesman, Dmitry Peskov, refuted the "canard" about Yanukovich deciding in favour of joining the Customs Union and noted that the issue of the admittance of the Ukraine to the Customs Union was not even discussed during the meeting between Putin and Yanukovich, that the subject under discussion concerned the prospects for cooperation in the financial sphere. Translated into plain Russian: Yanukovich asked for money.]

And in my opinion and in plain English: Lucas is a liar.

(A super-reliable source told me that. :-))

Misha

I'm reminded of this rumor concerning Yanukoych's administration and the Russian government:

http://www.kyivpost.com/opinion/op-ed/do-medvedev-and-yanukovych-plan-to-sign-a-secret-p-67633.html

Followed up on:

http://www.eurasiareview.com/07072010-differences-over-disputed-territories-analysis/

These rumors are made to rally Western opposition to Yanukovych.
That's the same Eward Lukas who engineered a provocation about Ukraine joining Custom Union on Saturday...
A former Soviet republic has its sights set on moving closer to Europe, a move staunchly opposed by Moscow.

With the Kremlin's tacit support, one of its majority ethnic-Russian cities votes to secede, sparking fears of violent conflict. Officials in Moscow vow to defend the rights of its smaller neighbor's Russian-speaking residents.

Ukraine or Moldova in 2013? Not quite. This scenario played out, peacefully in the end, in the Estonian city of Narva during the summer of 1993, less than two years after the Soviet Union dissolved. Today, the Russian-speaking residents of Narva -- EU passports in hand -- are far less restive.

The Kremlin's current drive to prevent Ukraine, Armenia, and Moldova from signing Association Agreements with the European Union has again focused attention on Moscow pressuring its neighbors into remaining Russia's sphere of influence.

But as the averted conflict in Estonia two decades ago illustrates, this is nothing new. Almost from the moment the Soviet Union broke up in 1991, Russia has been leaning hard on its former vassals -- stoking conflicts in Georgia and Moldova and stirring unrest among Russian speakers in the Baltics and in Ukraine.

But while Moscow's policy toward its so-called "near abroad" has been consistent, analysts say the game in the post-Soviet neighborhood has changed dramatically. The West -- and particularly the European Union -- is becoming more proactive. The Kremlin has become more focused in pursuing its interests. And Russia's former Soviet neighbors have become increasingly confident in charting an independent course.

According to John Lough, a former NATO official who is now a fellow at Chatham House's Russia and Eurasia Program, this all adds up to the region becoming "an area of increased competition" between Moscow and the West.

"I think the Russian approach has become more coherent," he says. "But at the same time, those countries around it have become much stronger."

EU Gets Tough

Observers say the EU's more forward leaning profile in places like Ukraine and Moldova is a direct result of Moscow's tactics in the region, which have included boycotts, threats of trade wars, using energy to gain political leverage, and inciting unrest among Russophone minorities.

He believes the current situation "is teaching the EU that whether they like it or not they are in a geopolitical clash with Russia."

"There has been this naive assumption in the EU in the past that there are lots of win-win [situations] out there and if we only talk nicely to the Russians then everything will be fine," he says. "It's not. It's pretty much a zero-sum game and either you go with Russia or the EU. And I think the EU has had to fight much tougher than it's done in the past."

Moreover, as memories of the Soviet Union fade and Russia's neighbors become more comfortable with their sovereignty, they have become more willing to resist pressure from Moscow. Lucas says this tendency has been reinforced by the stronger European presence.

"The West has gotten much more entrenched in these countries and the national consciousness is more developed," he says. "People in Belarus or eastern Ukraine genuinely believe they are in a real country, whereas back in the early 1990s it hadn't clicked for a lot of people that the Soviet Union was over. So the national identities are stronger."

Lucas adds that trade in many post-Soviet states has been "hugely reoriented" toward the West creating "a stronger base for European influence."

Old Habits Die Hard

Nevertheless, Moscow still has cards to play.

Strong networks continue to exist between Russia's political and business elites and those in its former Soviet neighbors. Corruption remains rife and many prefer the clannish post-Soviet style of doing business than the more transparent model that integration with Europe would entail.

"The Russians know that their way of doing business is widely accepted in many of these countries and that there are people in the business and political elites in those places who would prefer to operate in the Russian way," says Lough.

Lough adds, however that even these elites are resistant to accepting a "diktat from Moscow" and that too much Kremlin pressure could drive them away. And, he says, others already "see what the Russians are offering as a scary proposition."

Nevertheless, Russia appears determined as ever to prevent Ukraine, Moldova, and Armenia from signing Association Agreements with the European Union at a summit in the Lithuanian capital Vilnius in November.

Instead, Moscow is pushing these countries to join a Russian-led customs union that already includes Belarus and Kazakhstan -- something Brussels says would be incompatible with an Association Agreement.

And at least in the case of Armenia, Russia appears to have been successful. On September 3, Armenian President President Serzh Sarkisian announced that his country would join Moscow's customs union project, in essence, scrapping years of work toward an EU Association Agreement.

Analysts say the unexpected move came after Russia threatened to cut off its military aid to Armenia, which would leave Yerevan vulnerable to its main regional rival Azerbaijan.

"The Armenians took the hint: If they signed the trade deal with Europe, Russia might sell more arms to their rival and expel the Armenians who live in Russia," Anne Applebaum, author of the book "Iron Curtain: The Crushing of Eastern Europe, 1945-56," wrote in Slate.com.

Counterproductive Pressure

But having apparently cowed Armenia, Russia is having less success with Ukraine -- which Lough calls "the key prize" -- despite placing boycotts on Ukrainian goods and threatening Kyiv with rising gas prices, trade wars, and bankruptcy.

And on September 21, Sergei Glaziyev, a senior adviser to Russian President Vladimir Putin, upped the ante, darkly warning that Russian speakers in Ukraine's east and south would seek secession if Ukraine goes ahead and signs the Association Agreement.

But Glaziyev, who made his remarks at a conference in the Black Sea resort of Yalta, was met with boos, jeers, and catcalls.

"For the first time in our history more than 50 percent of people support European integration, and fewer than 30 percent of the people support closer ties with Russia," Ukraine's former Trade Minister Petro Poroshenko said in response to the Kremlin adviser according to press reports. "Thank you very much for that Mr. Glazyev."

Indeed, Ukraine's move closer to the EU -- and its defiance of Moscow -- comes under President Viktor Yanukovych, who won election in February 2010 on a platform of closer relations with Russia.

And the country's powerful Russian-speaking oligarchs in eastern Ukraine, once staunchly pro-Moscow, have been making it increasingly clear that they prefer closer relations with the EU.

Analysts say Russia's deep historical ties to Ukraine often cause Moscow to overplay its hand in dealing with Kyiv.

"Russia finds it terribly difficult to deal with Ukraine because it is such an emotional issue," says Lough. "The heart seems to get in the way of the head and invariably they seem to adopt policies that are counterproductive and wind up driving Ukrainians away."

Like in Ukraine, Moscow's efforts to persuade Moldova to forego an EU Association Agreement are also making little headway. On September 11, Russia banned Moldovan wines and spirits, claiming they contain impurities.

In response, Dacian Ciolos, the EU's commissioner for agriculture has proposed eliminating all restrictions on Moldovan wine imports ahead of Moldova's initialing of an Association Agreement. Moldova's Foreign Minister, Natalia Gherman, told RFE/RL that Chisinau is "strong enough to resist any pressure" from Russia as it strengthens ties with the European Union.

Analysts nevertheless expect Russia to continue ramping up the pressure on Kyiv and Chisinau in the two months remaining before the EU's Eastern Partnership summit in Vilnius.

"We're still more in the overture to the opera than in the opera itself," says Lucas. "The people in the countries concerned know that there is a lot more that Russia can do. If you have an unpleasant dog and it growls you don't need for it to bite you in order to be scared."

Longtime Kremlin-watcher Edward Lucas is the International Editor for the British weekly "The Economist" and author of the book "Deception: Spies, Lies, and How Russia Dupes the West."
A rumor Ukraine's president had agreed to join a customs union with Russia provoked fury in Kiev, where protesters are calling for a million people to demonstrate Sunday. "Twitter is like striking matches and throwing them into the dark."
Slightly edited Google translation... What a master of hypocrisy and deception this particular British journalist is... His colleagues from MI5 probably are really envious.
One of the major news Saturday in Ukraine and Russia was the twit of a British journalist , which eventually had to refute both Russia and Ukraine . In it he stated that that Yanukovich at a meeting with Putin in Sochi allegedly signed an agreement obliging Ukraine to join the Customs Union. Who injected this dezo and to whom it may be beneficial ?

" The eventual accession to the Customs Union of Ukraine was achived during the meeting did not specify... The agreement includes a one-time Ukraine tranche in the amount of $ 5 billion , as well as the conclusion of a new contract for the supply of gas at a price of 200 dollars per thousand cubic meters of gas instead of serving from 2009 rate of $ 500 ."

This twit message was published Saturday in his "Twitter" employee magazine The Economist Edward Lucas . According to him, Western governments shocked by such developments .Journalist insists that his information obtained from reliable sources. However, for some reason, he published such a sensational information on Twitter, not in the media and on his page on the social network.

This Twitter message was picked up by the media who actually passed it as news. It immediately aroused very strong reaction among the Ukrainian opposition. Not surprising, since some of the headlines sounded extremely provocative - "Yanukovich sold Ukraine to Putin."

For example, one of the leaders of the Ukrainian opposition Yatsenyuk said in an interview with Reuters, that the signing of the President of Ukraine of any agreement related to the entry into the Customs Union, will lead to a new protest . His colleague in the party "Fatherland" Mykola Tomenko Yanukovych demanded unveil text of the agreement with Russia, which he allegedly signed in Sochi.

... ... ...

On Saturday, President's press secretary , Dmitry Peskov, Russia was forced to officially declare that Vladimir Putin and Viktor Yanukovych at a meeting in Sochi on Friday did not discuss the possibility of Ukraine's accession to the Customs Union .

He added that in the context of the forthcoming meeting of the interstate commission Russia - Ukraine presidents of the two countries " exchanged views on the possible continuation and development of cooperation in industry and high-tech fields , particularly in the aerospace and shipbuilding, rocket and space industry ."

According to Peskov , the presidents discussed bilateral cooperation in energy, closer positions on this issue , but did not reach a final agreement .

" The eventual accession to the Customs Union of Ukraine during the meeting did not specify . No documents to be signed during the meeting was not planned and have been signed ", - assured the administration of Ukrainian President also . Earlier, a source in the Ukrainian government said that the signing of the documents would be impossible as documents did not passed a standrd Parlament discussion process.
Some Russian source also get caught in this provocation....
Lucas writes that Yanukovych signed a strategic agreement with Russia in Sochi today. The agreement comprises $5bln with advanced payment, $200 gas price and joining the Customs Union. In addition, he reports, Yanukovych may receive $15bln from Moscow.

Lucas writes that western governments are shocked. This is unconfirmed information but the sources are good, he adds.

Voice of Russia, RBC

Read more: http://voiceofrussia.com/news/2013_12_07/Ukrainian-president-agrees-to-join-Customs-Union-source-1274/
A secret meeting between Ukrainian President Viktor Yanukovych and his Russian counterpart Vladimir Putin in Sochi on Dec. 6 has fueled speculation as to whether a deal was made for Ukraine at a later date to join the Kremlin-led Customs Union.

Yanukovych stopped in Sochi on his way back to Ukraine from a three-day working visit to China, where he met with officials in hope of shoring up investment deals in order to stave off serious economic problems in Ukraine.

He and Putin met in the Black Sea resort city to discuss new agreements on "trade and economic cooperation in different economic spheres and preparation to the future Strategic Partnership Agreement," according to a statement released by the president's press service.

But the fact that the meeting was the fourth of its kind in recent weeks further fueled speculation that a plan had been hatched for Ukraine's accession to the Customs Union, which includes Belarus, Kazakhstan and Russia. Armenia in recent weeks agreed also to join.

Prime Minister Mykola Azarov told journalists previously that the president would at some point soon visit Moscow, where a "major agreement" would be signed.

That "major agreement", according to a Kyiv Post source within the Ukrainian government who asked to remain anonymous because he was not allowed to speak publicly about the presidents' meeting, confirmed that a money deal was reached, but provided no specifics.

But Edward Lucas, a senior editor at The Economist, said via Twitter that the results of the meeting between the two presidents were much bigger than a deal for Russia to supply cash-starved Ukraine with much necessary financing.

"Wow! Hearing Yanukovich in Sochi today signed strategic agrt w Russia includes $5BN+ up front, gas price $200 + agrt to join customs union," Lucas said, citing his own sources.

The details of the agreement to join the Customs Union, which reportedly include billions up front for the country, as well as a huge price cut on gas, were being hammered out in Moscow late on Dec. 6, Lucas wrote.

The Kyiv Post could not independently confirm Lucas' news. A Kremlin official contacted by Kyiv Post denied to comment and said only to look for statements on the Kremlin's official website. As of 11:40 a.m. on Dec. 7, the only statement posted to the site confirmed a visit by Yanukovych to Sochi.

However, RIA Novosti, the Russian state-owned news agency, quoted Putin's head spokesperson Dmitry Peskov as saying that "Putin and Yanukovych at a meeting on Friday in Sochi did not discuss the possibility of Ukraine joining the Customs Union."

"Putin and Yanukovych did discuss the current state and prospects of bilateral cooperation in the financial sphere (between Russia and Ukraine)," Peskov added. "On all these topics in the near future negotiations will continue at the expert level."

Whether true or not, the news of a potential deal for Ukraine to join the Kremlin-led trade bloc is certain to incite anger on the streets of Ukraine, where tens of thousands have protested for more than three weeks the Ukrainian government's decision to abandon long-anticipated agreements on association and free trade with the European Union.

Ahead of Lucas' news, Arseniy Yatseniuk, leader of the Batkivschyna faction, warned that the signing by Yanukovych of any agreement aimed at joining Ukraine to the Customs Union will cause a second wave of mass protests here.

"Their attempts to sell Ukraine to Russia will not lead to anything except one thing, and we are officially warning you: if Viktor Yanukovych tries to sign any agreement aimed at joining Ukraine to the Customs Union, it will cause another wave of protests in Ukraine," he said. "No one will let Yanukovych sell the country."

Kyiv Post editor Christopher J. Miller can be reached at miller@kyivpost.com
http://www.vzglyad.ru/economy/2013/12/7/663287.html
Много шума из ничего
Россия и Украина вынуждены опровергать слух о сделке, якобы заключенной Путиным и Януковичем

Одной из главных новостей субботы стало сообщение британского журналиста, которое в итоге вынуждены были опровергать и Россия, и Украина. Речь шла о том, что Янукович на встрече с Путиным в Сочи якобы подписал соглашение, обязывающее Украину вступить в Таможенный союз. Кто вбросил это сообщение и кому это может быть выгодно?

На встрече Владимира Путина и Виктора Януковича в Сочи достигнута договоренность о вступлении Украины в Таможенный союз до 2015 года, когда на Украине состоятся очередные президентские выборы.

«Возможного присоединения Украины к Таможенному союзу во время встречи не оговаривалось»

Соглашение включает в себя единовременный транш Украине в размере 5 млрд долларов, а также заключение нового контракта на поставки газа по цене 200 долларов за тысячу кубометров газа вместо действующей с 2009 года ставки в 500 долларов.

Такое сообщение в субботу опубликовал в своем «Твиттере» сотрудник журнала The Economist Эдвард Лукас. По его словам, власти западных стран шокированы подобным развитием ситуации.

Журналист настаивает, что его сведения получены из достоверных источников. Однако почему-то такую важную информацию он публикует не на страницах СМИ, а на своей странице в социальной сети.

Эта запись среди миллионов записей других пользователей в «Твиттере» была подхвачена СМИ, которые передавали ее фактически как новость. Она сразу вызвала крайне бурную реакцию среди украинской оппозиции. Неудивительно, ведь некоторые заголовки звучали крайне провокационно – «Янукович сдал Украину Путину».

Например, один из лидеров украинской оппозиции Арсений Яценюк заявил в интервью Reuters, что подписание президентом Украины любого соглашения, связанного со вступлением в Таможенный союз, приведет к новым акциям протеста. Его соратник по партии «Батькивщина» Николай Томенко потребовал от Януковича обнародовать текст соглашения с Россией, которое тот якобы подписал в Сочи.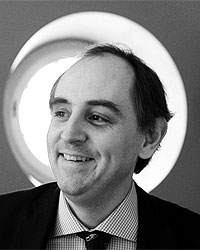 Журналист и старший редактор журнала The Economist Эдвард Лукас (фото: edwardlucas.com)
Напомним, о встрече Владимира Путина и Виктора Януковича в Сочи стало известно накануне в пятницу. Сообщалось, что Янукович прилетел к Путину по завершении официального визита в Китай. Россия официально заявила, что в ходе переговоров главы двух стран обсудили текущее состояние двусторонних отношений и вопросы, связанные с подготовкой к предстоящему в Москве заседанию российско-украинской межгосударственной комиссии. Пресс-служба Януковича также сообщила, что стороны говорили о подготовке будущего договора о стратегическом партнерстве. Речи о ТС не было.
В субботу пресс-секретарь президента России Дмитрий Песков вынужден был официально заявить: Владимир Путин и Виктор Янукович на встрече в пятницу в Сочи не обсуждали возможность вступления Украины в Таможенный союз.
Он добавил, что в контексте предстоящего заседания межгосударственной комиссии Россия – Украина президенты двух стран «обменялись мнениями относительно возможного продолжения и развития кооперации в промышленности и высокотехнологичных областях, в частности, в авиа- и судостроении, ракетостроении и космической сфере».
По словам Пескова, президенты обсудили сотрудничество двух стран в энергетике, сблизили позиции по этому вопросу, но окончательной договоренности не достигли.
«Возможного присоединения Украины к Таможенному союзу во время встречи не оговаривалось. Никаких документов к подписанию во время встречи не планировалось и не подписывалось», – заверила также администрация украинского президента. Ранее источник в украинском правительстве заявил, что подписания документов даже не могло быть, потому что никакой необходимой предварительной процедуры обсуждения эти документы не проходили.
«Он (Путин – прим. ВЗГЛЯД) очень хорошо умеет играть на слабостях Запада. Он хорошо умеет замечать наши ошибки и обращать их в свои победы. И это то, что произошло тут. Он увидел, что Восточное партнерство продвигалось людьми, которые не осознавали, что находятся в геополитическом противостоянии с Россией. Они думали, что все пройдет легко, потому что не видели причин, чтобы кто-то опасался ЕС. У Путина была потрясающая серия успехов в этом году. Сноуден, Сирия, Украина, торговые санкции с ЕС. ЕС ничего с этим не сделает. С этой атакой на литовский сыр тоже ничего. Так что у него был отличный год», – считает Лукас.
Иначе говоря, человек, который вбросил в информационное пространство слух о сделке, якобы заключенной между Путиным и Януковичем, является крайне ангажированным и крайне антироссийски настроенным журналистом, прямо поддерживающим одну из сторон конфликта, происходящего сейчас на Украине.
И сообщение Лукаса может быть этой стороне вполне выгодно. Как пишет в своем ЖЖ постоянный автор газеты ВЗГЛЯД, выступающий под псевдонимом Эль Мюрид, причиной появления подобного сообщения и столь бурной реакции на него может быть сугубо тактическая необходимость подстегнуть завтрашний митинг.
Но если, добавляет аналитик, информация о возможной договоренности между Януковичем и Путиным соответствует действительности, то события развиваются очень быстро и в ближайшее время разрешатся в ту или иную сторону. Вплоть до развала Украины как государства.